Places in Spain - Places to visit - Cabo de Gata National Park
The Cabo de Gata, Nijar Natural Park is a 30km coastal strip along the Costa Blanca, made from a sub-desert mountain range which has produced some of the most wonderful beaches and coves in the whole of Spain. The park covers some 38,000 hectares of land and another 12,000 hectares under water.
The climate at the Cabo de Gata is typical Mediterranean with an average annual temperature of around 20°C. The average sea temperature is 17.7°C. The area has an average of 3,000 hours of sun each year making it mild and very agreeable. Originally the coastal areas of the Cabo de Gata were inhabited soley by fishermen, some of which remain as there is an active fishing fleet on the coast. The fishing and sports marina at San Jose draws large numbers of visitors.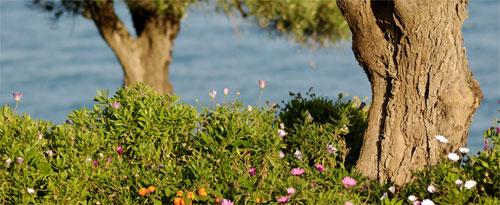 The natural park which extends a nautical mile out to sea prevents large commercial companiesover-fishing the area and preserves this biologically interesting area and its natural beauty.
Caba de Gata also has salt flats which attract more than 170 recorded species of birds throughout the year, including the majestic looking flamingos. Snakes and lizards are in abundance here and in recent years, the coast has seen Monk Seals re-introduced, one of the most threatened species of the Mediterranean. They last disappeared in 1974.
With the ever-increasing demands for natural and rural tourism, the Cabo de Gata Natural Park, with its sandy beaches and quaint coves has enjoyed renewed interest. This beautiful part of the region of Valencia enjoys all manner of water sports as well as cycling, hiking and climbing.