The region of Navarre is an ancient land that shares a 130km frontier with France and is bordered by Rioja, the smallest region of Spain. There are 9 crossing points into France and as a border region, Navarre has had its fair share of conflicts and signs of this are evident everywhere, with ruins of castles and fortified buildings.

Romans, Christians, Muslims and Jews have all made their mark on the region and its architecture is as diverse as its landscape.

Here the jota, an energetic dance is well known, as is the Fiesta de San Fermin, a festival when bulls run through the streets of Pamplona, Navarre's capital and major city.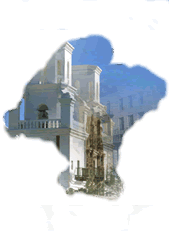 If you intend to stay in Pamplona, the prices for accommodation during the festival can be four times the norm and the rooms will be full, well in advance. The bull-running starts on July 6th and goes on until July 14th and attracts thousands of visitors. The bulls run every day at 8am. Tickets for the bullfights will be impossible to obtain except from the ticket touts who charge ridiculous prices. Bars are open 24 hours a day.